Studio Lapatsch|Unger is a research-based design studio exploring material cultures and cultural phenomena revealing layers of knowledge between the past, the present and the future.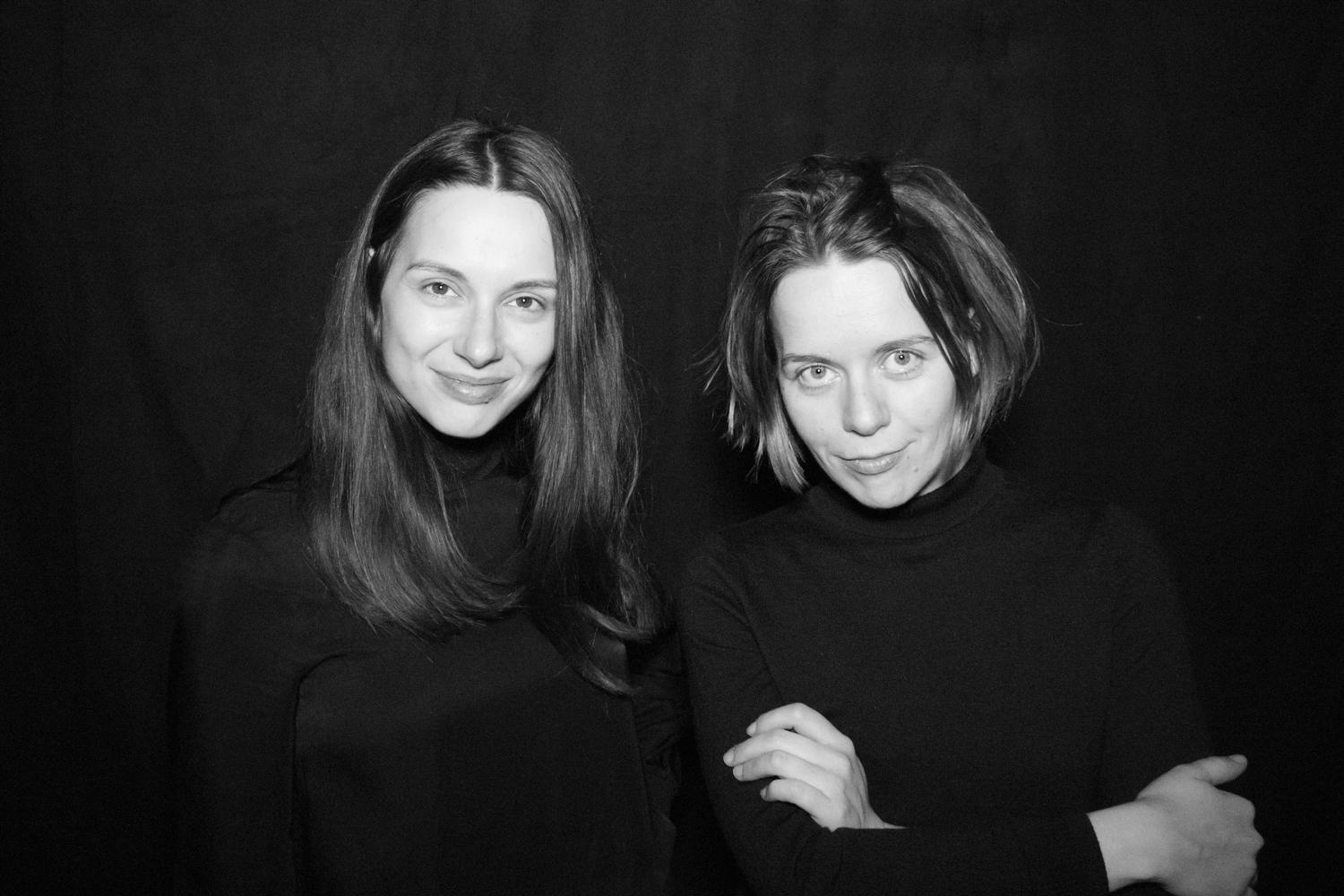 Studio Lapatsch|Unger was founded in 2017 by Anja Lapatsch and Annika Unger in Berlin. With a common passion for cross-cultural investigations and unique research methodology their practice aims to create contemporary narratives to existing historical, ecological and cultural contexts. They define themselves as physical narrators within a context. Therefore they use design as a narrative agency of things. Incorporating theory, fieldwork and material investigation in their practice, both factual and fictional storytelling form the backbone of their work.

Balancing academia with their studio practice their work ranges from their own research projects, the development of formats, curating exhibitions, to the conception and conducting of design workshops for various international institutions across the globe. They are both Artistic Associates at the Institute for Product and Process Design of the Berlin University of the Arts. Previously, Anja was an Artistic Associate at Burg Giebichenstein University of Art and Design Halle in the Department for Material and Sustainable Design, as well as guest lecturer at Berlin International University of Applied Sciences. Together they founded the design teaching format School of Design in Berlin. Prior both graduated (MA) in 2016 as a duo from the Berlin University of the Arts.



2022 | Workshop |
Pure Gold Exhibition
|
Goethe-Institut São Paulo
in cooperation with
ifa
and
Instituto Tomie Ohtake
, BRA
2021 | Talk | Living Materials | Supernatural Togetherness - Art(e)facts 21 | Biennial of Knowledge | PT
2019 | Workshop | Gewerbemuseum | Winterthur, CH
2019 | Workshop |
Pure Gold Exhibition
|
Goethe-Institut Philippines
in cooperation with
ifa
and
Vargas Museum Manila
, PH
2019 | Workshop |
Pure Gold Exhibition
|
Goethe-Institut Vietnam
in cooperation with
ifa
and
Hertitage Space Hanoi,
VN
2018 | Workshop | Ernst Moritz Arndt University | Greifswald, GE
2018 | Workshop |
Pure Gold Exhibition
|
Goethe-Institut Myanmar
in cooperation with
ifa
at the Secretariat Yangon, MM
2018 | Workshop |
Pure Gold Exhibition
|
Goethe-Institut Thailand
in cooperation with
ifa
and
TCDC
Bangkok, TH
2018 | Talk | Alchemistical Practices | Leopoldina – National Academy of Sciences, GE
2017 | Workshop |
Pure Gold Exhibition
| Design Department of Prof. Julia Lohmann | University of Fine Arts Hamburg, GE
2017 | Workshop |
Literal Objects
| On the occasion of the Hans Hansen exhibition | C/O gallery Berlin, GE
2022 | Residency | S+T+ARTS Repairing The Present | Berlin, GE
2021 | Residency | Art(e)facts 21 - Supernatural Togetherness | Famalicão da Serra, PO
2018 | Winner | Talente Prize | Crafts Fair | Munich, GE
2018 | Nominated | Make me! | Lodz Design Festival | Lodz, PL
2017 | 2. Prize | DESIGNBLOK | Product Design – Diploma Selection | Prague, CZ
2017 | Residency | Cove Park | Helensburgh, UK



2022 | RETOOL Repairing the Present | ZKM ( Center for Art and Media) | Karlruhe, GE
2022 | REWILD Repairing the Present | MAXXI Museum | Rome, IT
2022 | REWORLD Repairing the Present | MEET Digital Culture Center | Milan, IT2021 | Supernatural Togetherness | Art(e)facts 21 Biennial of Knowledge | Famalicão da Serra, PO
2020 - 2022 |
CRITICAL ZONES. Observatories for Earthly Politics
| ZKM ( Center for Art and Media) | Karlruhe, GE
2019 |
unsown
| Kleine Humboldt Galerie | Berlin, GE
2019 |
Kohle, Koks und Pech
| Gewerbemuseum | Winterthur, CH
2018 | material as experiment | Zurich University of the Arts | Zurich, CH
since 2018 | Permanent part of the Material Collection at ZHdK | Zurich, CH
2018 | Joya | Museu del Disseny | Barcelona, ES
2018 | Lodz Design Festival | Art Inkubator | Lodz, PO
2017 | material as experiment | Bauhaus Dessau Foundation | Dessau, GE
2017 | Designblok Prague | Industrial Palace | Prague, CZ